Paul Spicer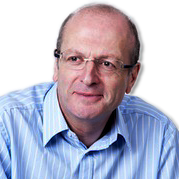 Paul Spicer was a chorister at New College, Oxford. He studied with Herbert Howells and Richard Popplewell (organ) at the Royal College of Music.
Paul is best known as a choral conductor, being a regular guest conductor with the BBC Singers (whose chief conductor, Sofi Jeannin, was a student of his) and partly through the many CDs he made with the Finzi Singers for Chandos records. He conducted Bach Choirs in Chester and Leicester before moving to conduct the Bach Choir in Birmingham in 1992. He conducted the Whitehall Choir between 2000 and 2017. He taught at the Royal College of Music in London between 1995 and 2008. He now teaches choral conducting at Royal Birmingham Conservatoire, where he also directs the chamber choir which has an increasing reputation through its regular recordings of British music, and at Oxford University.
Until July 2001 Paul Spicer was Artistic Director of the Lichfield International Arts Festival and the Abbotsholme Arts Society, posts he relinquished in order to pursue a freelance musical career. He was Senior Producer for BBC Radio 3 in the Midlands until 1990 and today is in considerable demand as a composer. He has also been a much sought-after recording producer.
Paul Spicer's highly acclaimed biography of his composition teacher, Herbert Howells, was published in August 1998 and has been reprinted twice. His large-scale biography of Sir George Dyson was published in 2014 and he is now writing a biography of Sir Arthur Bliss, due for publication in June 2022. His English Pastoral Partsongs volume for OUP is widely used. As a writer he has written countless articles for many periodicals and is a contributor to the Dictionary of National Biography. He was commissioned by the Britten-Pears Foundation and Boosey & Hawkes to write the first practical guide to all Benjamin Britten's choral music for the Britten centenary in 2013, something he has continued to do for all James MacMillan's growing choral output.
As a composer his Easter Oratorio was hailed as 'the best of its kind to have appeared… since Howells' Hymnus Paradisi.' It was also chosen as an Editor's Choice in the same magazine. The Deciduous Cross, a work for choir and wind, is based on five poems by R S Thomas and premiered in 2003. Recordings of his complete works for organ and shorter choral works have been released. Paul's large-scale choral and orchestral work, Advent Oratorio, was premiered in Lichfield in 2009. Paul's shorter choral works are mainly published by Boosey&Hawkes who also manage his Easter Oratorio, and most of his organ music by Trumph Publications (Sweden).
To commemorate the centenary of the outbreak of the 1914-18 War, Birmingham Bach Choir commissioned Paul to write a major choral and orchestral work, called Unfinished Remembering, premiered in Symphony Hall, Birmingham, in September 2014. The libretto is by the poet Euan Tait.
Paul Spicer is a Fellow of the Royal Society of Arts, an Honorary Research Fellow of Birmingham University, an Honorary Fellow of Royal Birmingham Conservatoire, an Honorary Fellow of University College, Durham, a Trustee of the Finzi Trust, Vice-President of the Herbert Howells Society, Chairman of the Sir George Dyson Trust, and a lay member of the Chapter of Lichfield Cathedral.